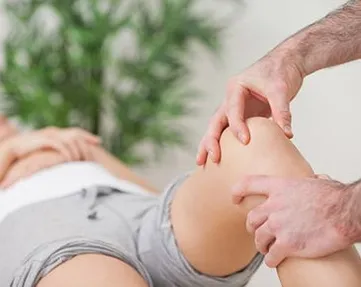 We understand how difficult it can be to squeeze in appointments during your busy work schedule, so we offer same-day appointments for your convenience.
Schedule your next appointment with us!
Come to Ray Chiropractic Clinic to Relieve Your Pain
Are aches and pains preventing you from enjoying life? Do not worry anymore! We can help you remain fit with our effective chiropractic treatments. We are well equipped to give you the chiropractic services you need for quick relief.
Get Various Kinds of Chiropractic Treatments at Ray Chiropractic Clinic
Auto accidents and work injuries
Back and neck pain
Headaches, slips, and falls
Sports injuries
Arm and shoulder pain
Hip and leg pain
Pinched nerves
X-ray facility on site and ultrasound equipment

Get Top-notch Chiropractic Services in the East Grand Forks, MN Area
Count on our experienced chiropractors for quality chiropractic care. Our chiropractic treatments are reasonably priced. We also accept most of the insurance plans.
Allow us to put our 17 years of experience to work for you. We can surely help you out in taking care of your body.